Now, it's the week for deliberating how you will vote, who you trust and how you want your country to be run.
You're probably absolutely sick of campaigners, manifestos and promises of a better future.
So, I realise I'm pushing my luck by throwing this one into the mix but…
The link to the form is here, the Writer category is number 7, voting closes Friday 15 May, and, just like the election, it's all about the votes.
But, unlike the election, I am not intending to run the country, I'd just like to put on a posh frock and go to an awards ceremony.
So, I'll let you crack on with your bank holiday, and mega massive thanks in advance.
Oh, and this might help...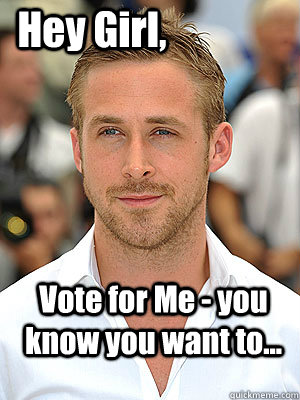 And if you needed any more convincing?