It's Mother's Day.
I've been given a handmade card by Nancy/ the childminder.
And Nancy's just whispered in my ear that I'm her best friend.
I'm feeling pretty pleased with myself.
A rare Waltons moment.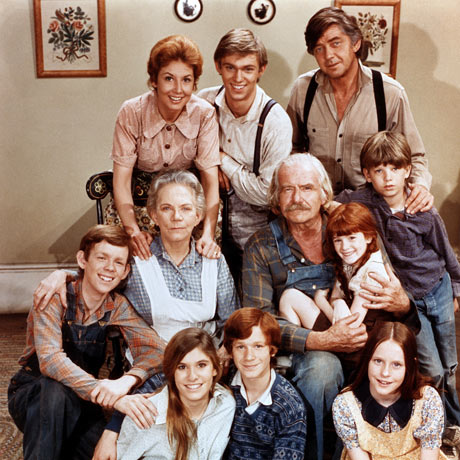 Nancy, Ben and I head down to the park to have a quick play before going for lunch.
I'm pushing Nancy on the swings, which is no mean feat with a bump the size of a birthing ball.
And Nancy looks at the woman who's also pushing her daughter on the swing next to us.
She's titchy, in skinny jeans and super cool trainers.
Her hair is piled up on her head in a, 'I threw it up while doing the washing up but try to copy it to go out and it'll take you all evening,' kind of way.
Her daughter is dressed equally coolly.
And she's pushing her daughter higher than Nancy.
Nancy looks at her, strains round to face me and declares loudly, 'I'd like a mummy like that,' pointing at her, just to make totally sure we're all clear who she's talking about.
Never let it be said that you will get above your station with a small person around.
Happy Mother's Day. x